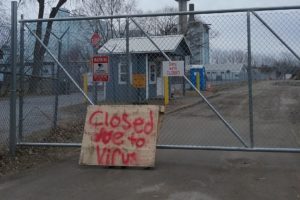 COVID-19 information specifically relevant for arts and cultural heritage organizations and artists:
The Vermont Community Foundation has partnered with the Vermont Arts Council to create a statewide Arts Recovery Fund to help Vermont's arts and culture sector recover from the impacts of the COVID-19 pandemic. Direct grants are available to support both individual artists and cultural organizations that are experiencing financial distress due to the spread of the novel coronavirus across Vermont. Press release here: https://vtcovid19response.org/stories-and-announcements/vermont-arts-council-and-the-vermont-community-foundation-arts-recovery-fund/. Details about the application process should be available by early June. Artists and organizations interested in applying should contact Amy Cunningham at acunningham@vermontartscouncil.org.


The Vermont Arts Council and Vermont Humanities have joined forces to create the Vermont COVID 19 Cultural Relief Grant program for organizations. It is open now:

https://www.vermontartscouncil.org/grants/organizations/covid-cultural-relief. Deadline: May 31.
The Vermont Arts Council has opened an additional round of Artist Development Grants to help artists as they adapt and respond to the current COVID-19 crisis. Grants can fund activities that enhance mastery of an artist's craft or skills; or activities that increase the viability of an artist's business. Deadline for this round is July 13.
National resources:
Other useful resource aggregators: